Friday, February 29, 2008
Levels of Humiliation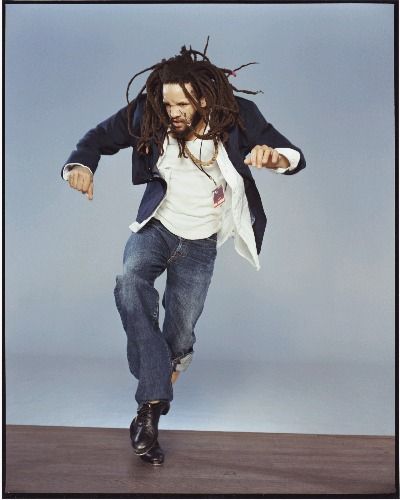 Still feeling like something you'd probably throw out of your refrigerator as too old or no longer useful for consumption.
At the risk of sounding as gross as some of the "poopy" mama bloggers (and you know who they are) , I no longer feel like I have much left to offer that hasn't been blown out in a kleenex or oozed out of my ear onto an ugly t-shirt covering my pillow case.
Quick update, then I'll explain Savion Glover's visit to my blog today. Certainly he is a man "without fear, " so he came dancin' for me today.
Anyway, I am attempting tongue in cheek humor in order to put a "happy" spin on the fact that as soon as I finish this post I must head back to my bed for the sixth day in a row.
Yesterday was a day of no relief from the constant drainage mingled with bouts of pain, nausea, dizziness and all over malaise (don't know why I love that word, but I do.) Bear with me here. You are my only contact with the outside world while everyone is at work and school.
So, what's a girl to do when she's still sick and needs to get better in order to efficiently take care of her family? Go back to the doctor. Yes, I did.
What did he do? Looked in my ear and said, "Boy, that still looks really red in there. I'm not sure why it's still draining so much, but we can give you a stronger antibiotic to see if that will help."
I'm thinkin' . . . well, that might work, but the first one hasn't done much. Where's the prescription?
He says, "We'll give you a shot of Rocephin. The nurse will be in to administer it in a moment."
WHAT!?!?!?!
A shot?!!? Mamas don't get shots. Mamas hold their babies and toddlers while
they
get shots. Mamas cry along with their babies and toddlers and tell them how the shot will keep them from getting sick in the first place and this is for their own good and all that.
I am thinking to myself in the extraordinarily long time it took three minutes to pass that I might just hightail it out of the back door while the nurse is preparing said shot for this mama's bum. Yes, the humiliation dips further.
I had to go to the doctor a second time. I had to have DP drive me because my equilibrium has relegated me to one equal to a .08 BAC (that's blood alcohol content or concentration, for you teetotalers). I had to leave my house and be seen in public looking like death barely warmed over. (what does that really mean anyway? Who wants warmed over death? Ick!!)
Now I also have to bare my bum for a needle for a shot that I can only recall with utter lack of fondness. Libbyline had not one but two of these shots at age five for pneumonia, and she writhed in pain on the examining table as I tried simultaneously to comfort her and wipe the streams of tears from my own cheeks for having agreed to put her through so much pain.
My only consolation in the whole deal was I got to preference the cheek . . . ha! I can't even believe I just wrote that!!
After lying on my right side for days and having my ear pressed to the mattress, there was no way nurse lady was coming at my right side.
So, I modestly revealed the left, and she said what all nurses learn to say in "Stab The Patient 101"
"You're going to feel a little stick." (
and in a whisper, "followed by a burning sensation from the depths of Sheol"
)
I told her that it wasn't as bad as I thought. I wasn't about to tell her it felt like someone had just shot me in the b'hiney with a flaming arrow and that it was now seeping into every cavity of my blood stream.
I just walked it out for the obligatory 15 minutes, got a release and a receipt, and skulked back to our van where my DP was waiting for my bad self. Then I went back to bed . . . again, where I've been until now.
That brings us to Savion's appearance today.
How many days does it take to get hair like his? I've never personally had a real affinity for dread locks. Now don't get me wrong. Savion wears them well. His talented feet make his locks fly and dance right along with him.
However, the mild-mannered homebody/housewife/blogger extraordinaire that I am cannot really carry off Savion Glover's hair do.
Yet, after (
collective GASP
) four days without washing my hair, I look like that might be the look I'm goin' for -- Ack!
So, after all this, I am headed back to my pillow for more dread lock practice, a world that doesn't look dizzy and distorted when I turn my head too quickly, and for a clean ugly t-shirt on which to ooze.
Catch y'all again soon when I am hopefully reporting some great effects from my bum stick.
On His Never Boring Adventure~
Love Pam
Labels: All about me, funnies, illness
Pam fearlessly posted at
2/29/2008 10:39:00 AM
11 came and visited